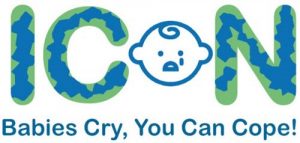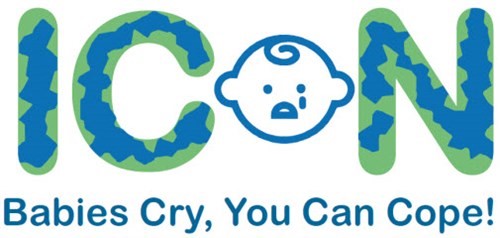 Plymouth Safeguarding Children Partnership are pleased to announce our new programme, ICON: Babies Cry, You Can Cope! to help parents and carers cope with a crying baby.
Looking after a baby is a very special and wonderful time. We also know it can be a very stressful time and trying to calm a crying baby is something all parents and carers experience. Sometimes as a parent or carer it can feel as if you're 'on the edge' coping with a crying baby. In some cases this has led to a baby being shaken, hit or thrown as a means of stopping it from crying. This can lead to life threatening or fatal injuries.
So, knowing how to cope with a crying baby and that it's OK to ask for help is a message we want to share with all parents and carers. This includes anyone who may look after your baby.
                           ICON: Babies Cry, You Can Cope! has the following key messages :
I  Infant crying is normal and it will stop! Babies start to cry more frequently from around two                      weeks  of  age.
C  Comfort methods can sometimes soothe the baby and the crying will stop. Is the baby hungry, tired          or  in need of a nappy change?
O It's OK to walk away if you have checked the baby is safe and the crying is getting to you. After a few          minutes when you are feeling calm, go back and check the baby.
N Never, ever shake or hurt a baby. It can cause lasting brain damage or death.
We also have a range of resources available for parents, carers and professionals which can be found on our main ICON Page    http://www.plymouthscb.co.uk/icon-babies-cry-you-can-cope/
Remember it's always OK to ask for help. You can speak to your:
friends and family
health visitor
GP
Midwife
local children's centre
You can also get help from the following:
CRY-SIS National Help line – 08451 228 669 (Lines open 7 days a week 9am-10pm)
NSPCC – Tel: 0808 800 5000 or Online: www.nspcc.org.uk
ICON – national campaign website: iconcope.org