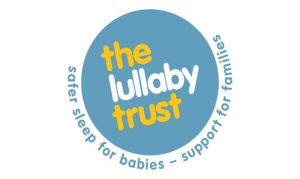 The safer sleep message for Plymouth babies is The Lullaby Trust.
We all have a part to play whatever our role to help share the safer sleep message and support families with the most up to date information.
The Lullaby Trust have produced a series of short online presentations aimed at professionals as well as parents and carers to describe and explain the safer sleep message. Please take a look…by yourself…watch as part of a team meeting or training session, share with a parent or carer. The presentations cover a whole range of topics including:
Sleep Position
Co-sleeping
A Clear Cot
   Room Sharing
You can find all the presentations by clicking on the link below and why not follow or like The Lullaby Trust on Twitter, Facebook or Instagram to stay up to date with all the latest safer sleep information. Families have shared how useful social media is as a platform to get information quickly and directly. So why not also suggest and help a parent or carer to do the same and follow The Lullaby Trust on social media for accurate updates. 
 The Lullaby Trust Presentations